The 7 Pillars of Wellness is Dr Simone Laubscher's framework for moving you into optimal wellness and well-being.
There are seven pillars of wellness which are crucial for you to have a healthy immune system.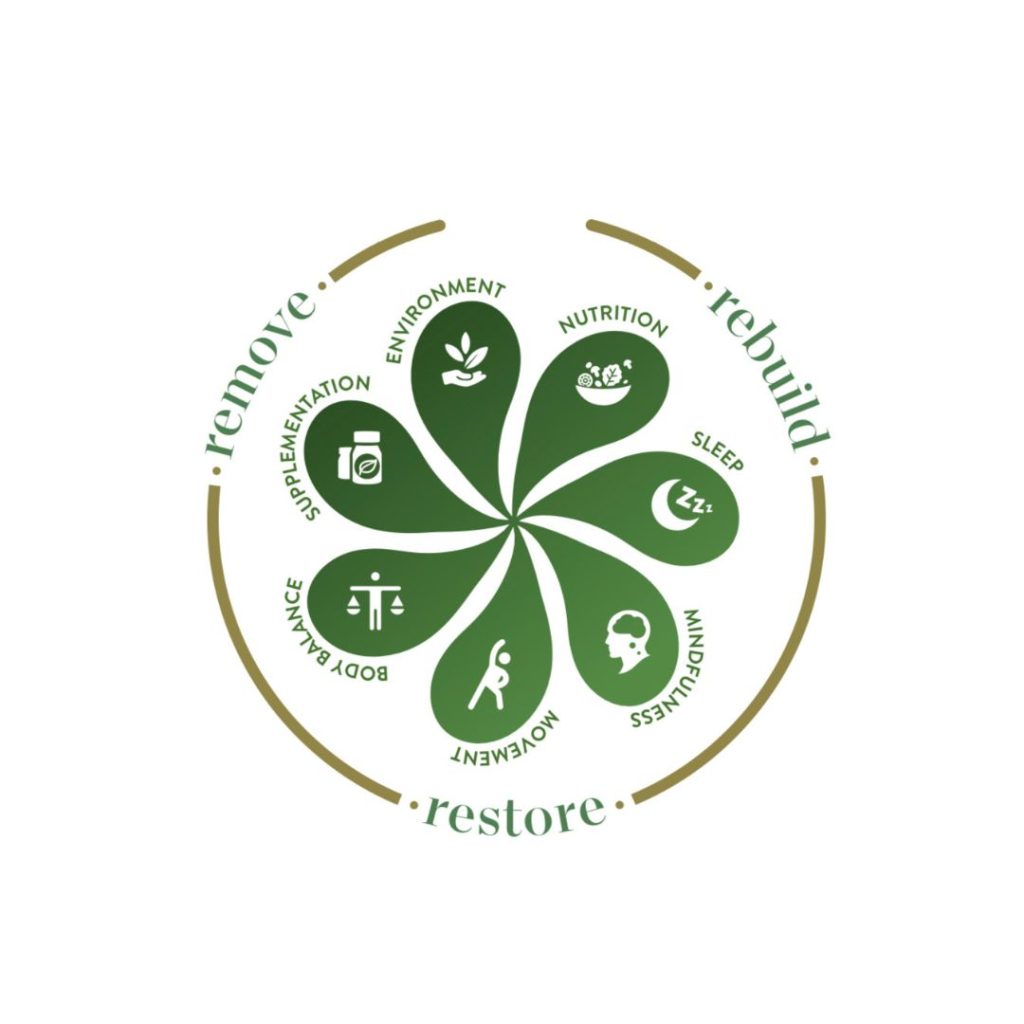 The seven pillars are:
Nutrition
Sleep
Mindfulness
Movement
Body Balance
Supplementation
Environment
THE REJUV TRIPLE R PRINCIPLE
The seven pillars must be reviewed holistically to remove your toxic load, rebuild your health and move you into restored health and wellness. Dr Simone refers to this as the Triple R Principle.
REMOVE the physical, emotional & environmental toxins that are making you unwell.
REBUILD at a cellular level so all your organs, muscles, bones and 11 body systems function harmoniously, allowing you to move into wellness and reach your goals.
RESTORE the foundations of your health so you move into optimum long-term wellness.
THE LAUBSCHER METHOD
The Laubscher Method includes the Rejuv Triple R Principle and the Seven Pillars of Wellness combined with a Home Urine Test Kit to assess each client and create a wellness protocol to support your body's natural ability to heal and BioHack Yourself into wellness.
COMPLETE YOUR WELLNESS PROFILE QUIZ
Your Wellness Profile is based on the Seven Pillars of Wellness above to move you into optimal wellness. 
Complete your 5-minute Wellness Profile Quiz to reveal which three Wellness Pillars you need to strengthen for your long-term well-being.