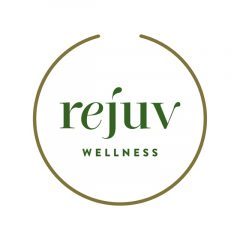 YOUR WELLNESS PROFILE RESULTS
YOUR NEXT BEST STEPS!
Here is your one-page summary that identifies your current wellness and the next best steps towards your wellbeing. Based on your answers, we have determined what you need to remove, rebuild or restore to strengthen your weakest wellness pillars and reach long term wellbeing.
STEP 1: DON'T BE OVERWHELMED
We know that there's a lot to take in, but don't worry – we'll send you an email that includes a link to these results. Over the next few days, our founder, Simone Laubscher (PhD) will guide you through your Wellness Profile and unpack the Seven Pillars of Wellness.
STEP 2: START WITH ONE OF YOUR 3 WELLNESS PILLARS 
Significant changes start with small steps. Do not try to change everything this week. Keep your Wellness Profile as a point of reference and decide on the one goal to focus on today. If it's hard to choose, pick the one with the lowest score.
HINT: Values closer to the middle of the diagram indicates a weak pillar, the pillars with value around the edge of the diagram is your stronger pillars. All recommendations have one goal: to strengthen your health in each pillar of wellness. 
STEP 3: INVEST IN YOUR WELLBEING TODAY (WITH A 20% DISCOUNT) 
Your answers form the base for the advice and recommended supplements to strengthen your health. We have listed the top supplements for each pillar in a box at the end. We're confident that you'll see results with our supplements which is why we'll give you 20% discount off your first order. Spend £60 or more using the code PILLAR at checkout for a 20% DISCOUNT TODAY. 
Let's start with your diagram to identify your weak pillars.